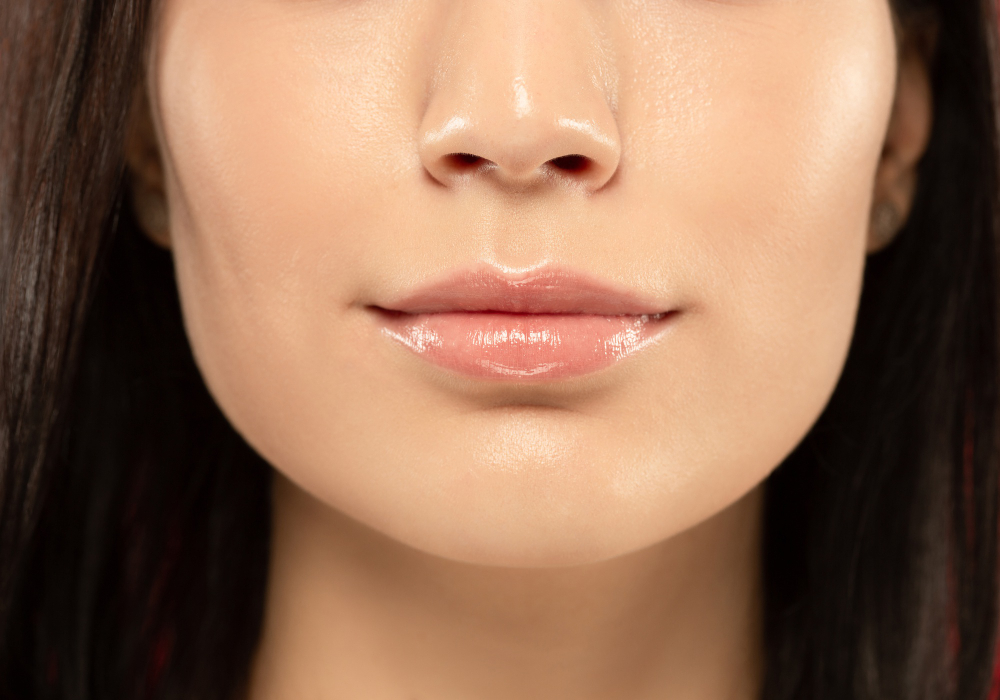 BOTOX® is a well-known anti-aging injectable designed to smooth expression lines on the upper half of the face. Patients interested in a wrinkle removal treatment with this neuromodulator can benefit from a customized treatment plan at Dolce Vita Wellness Spa in Reno, NV. After a quick, minimally-invasive treatment, you can achieve smoother, younger-looking skin and enjoy the results indefinitely with regular maintenance treatments.
We're all for the smiles and laughter that cause your lines, but we're here to help relieve the less welcome side effects. From forehead creases to crow's feet, we can smooth your skin with personalized treatment for a rejuvenated, youthful complexion – and natural confidence.
Put your best face forward! Our expert cosmetic team gently and naturally shape the face for a more youthful, lifted look – no invasive surgery or downtime required. Correct asymmetry without changing the character of the face. Restore the contours of your brows, nose, cheeks and jawline for your most impressive first impression.
Juvederm fillers lift and restore the facial features that can start to lose elasticity and volume over time. Target problem areas to transform your appearance to reveal a rejuvenated and more youthful you!
Whether they are adorned with a beautiful red or a beautiful bare, your lips tell a story. Enhance their shape and volume with a quick, non-invasive filler treatment for a naturally plumped pout. Click here to learn more about
BOTOX® is the most popular anti-aging injectable available for cosmetic use. It contains wrinkles-relaxing active ingredients called neurotoxins that work by blocking communication between the nerve signals and the muscles so that the skin can relax and expression lines can fade.
It's a preventative and prescriptive treatment as it can prevent current expression lines from worsening and new ones from developing and help younger patients keep visible and pronounced wrinkles at bay indefinitely.
What Are the Treatment Benefits?
Not only can BOTOX injections perform a wrinkle removal treatment to eliminate the most common expression lines on the upper half of the face, but this injectable also has some medical uses. This neuromodulator has become so popular not only because it works and delivers real results but also because the treatment process is comfortable and quick, and the results are long-lasting. Some other treatment benefits include the following:
Treatments take less than 30 minutes

There's no social downtime

Results appear within the first few days of treatment

Results can last several months

Repeat injections can extend your results

It can be combined with other cosmetic treatments and injectables for enhanced results

It promotes a well-rested and youthful-looking appearance
What Can This Neuromodulator Treat?
This neuromodulator can effectively treat the most common cosmetic concerns. It's a popular solution for those interested in a wrinkle removal treatment that can eliminate expression lines on the upper half of the face. We can customize treatment plans to smooth crow's feet that form at the outer corners of the eyes, frown lines that appear between the eyebrows, and expression lines that run horizontally across the forehead.
An Effective Medical Injectable
We can also use BOTOX for medical purposes. Injections into the muscles around the jawline can temporarily relax them and, in doing so, reduce the pain typically associated with TMJ. We can also use it to treat hyperhidrosis, a common condition in which patients experience profuse sweating, typically from the underarms.
This condition can negatively impact the quality of life and cause individuals who suffer from it to feel self-conscious in social settings. Injections into some specific areas of the armpit will inhibit sweat glands from producing excess sweat and improve both confidence and overall quality of life. Finally, we can use this injectable to reduce the size of the trap muscles to create a more aesthetic appearance. Injections directly into these muscles can relax them and improve body contours.
Results will vary per person. Please book your complimentary consultation so we can answer your specific questions about Juvederm and our expert team will provide a customized treatment plan. 
Frequently Asked Questions
Experience All the Benefits of a Customized Wrinkle Removal Treatment
If you're tired of letting your expression lines define your appearance, this effective neuromodulator can help reverse the aging process and, with regular treatments, maintain a smooth, wrinkle-free expression long-term. Whether you want to use BOTOX for cosmetic or medical purposes, we can design the right plan for you.
become a dolce vita member