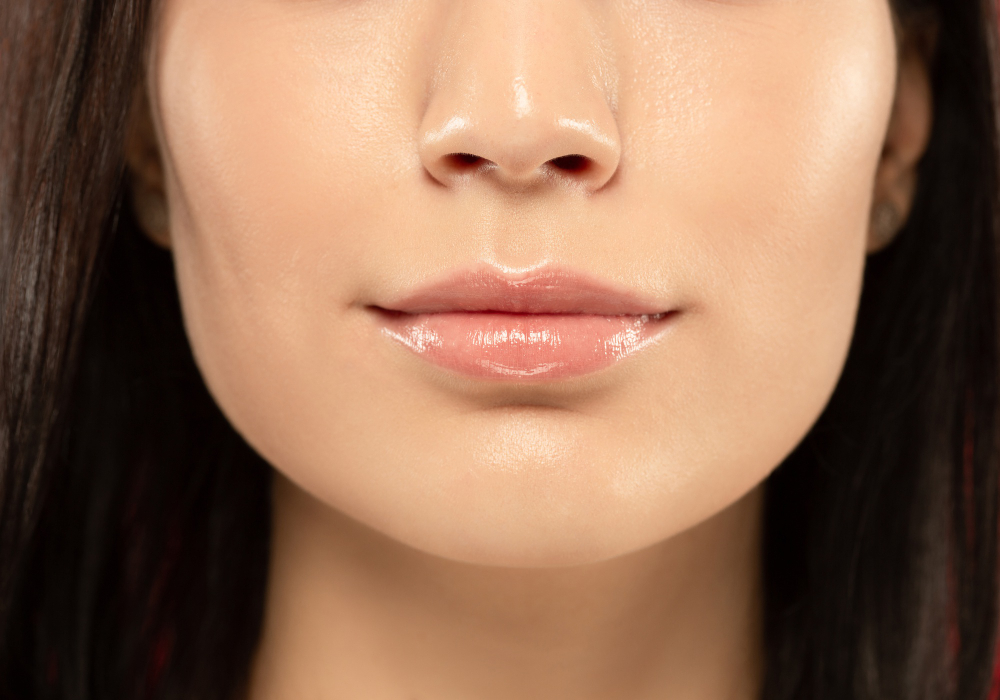 INJECTABLES
THE JUVEDERM COLLECTION
At Dolce Vita Wellness Spa in Reno, NV, we offer customized treatment plans using dermal fillers to help our patients achieve their specific and unique cosmetic and aging-related goals. We offer all the fillers from the JUVÉDERM® collection, a line known for its longevity, effectiveness, and safe hyaluronic acid-based formulas. These fillers can accomplish several different cosmetic goals, reverse aging, and enhance the features to help patients feel more confident.
We're all for the smiles and laughter that cause your lines, but we're here to help relieve the less welcome side effects. From forehead creases to crow's feet, we can smooth your skin with personalized treatment for a rejuvenated, youthful complexion – and natural confidence.
Put your best face forward! Our expert cosmetic team gently and naturally shape the face for a more youthful, lifted look – no invasive surgery or downtime required. Correct asymmetry without changing the character of the face. Restore the contours of your brows, nose, cheeks and jawline for your most impressive first impression.
Juvederm fillers lift and restore the facial features that can start to lose elasticity and volume over time. Target problem areas to transform your appearance to reveal a rejuvenated and more youthful you!
Whether they are adorned with a beautiful red or a beautiful bare, your lips tell a story. Enhance their shape and volume with a quick, non-invasive filler treatment for a naturally plumped pout. Click here to learn more about
Dermal fillers are cosmetic injectables that add instant volume to different facial areas to enhance the features or restore volume lost due to the natural aging process. While they provide a long-lasting solution to improve the overall appearance, the results are only temporary, and maintenance treatments are necessary to maintain the desired long-term results.
We offer the entire JUVÉDERM® collection, which includes six fillers that can target concerns in different areas of the face. Patients can undergo treatment with one or several fillers from this collection to achieve their unique goals.
The JUVÉDERM® Collection
When you undergo a customized dermal filler treatment plan at Dolce Vita Wellness Spa, we can help you treat your primary areas of concern with one or more of the fillers from the JUVÉDERM® Collection. These fillers are made of a synthetic hyaluronic acid that mimics the HA your body produces naturally to maintain youthful skin.
As you age, your body decreases HA production, resulting in hollow areas, skin laxity, facial folds, lines, and wrinkles. These fillers are designed to reverse the signs of aging and are also formulated with lidocaine, which improves the injection experience, promotes patient comfort, and can enhance the recovery process.
What To Expect From Your Filler Treatment
All of these fillers are long-lasting, and once you undergo treatment, you can enjoy results from anywhere from 12 to 24 months based on the formula, the injection site, and how quickly your body metabolizes the product. Injections are quick, minimally invasive, and virtually painless. Even though the product contains lidocaine, we can apply a pre-treatment numbing cream for patients who want this added layer of comfort.
Before we begin treatment, we will schedule an initial consultation to give you more details about each of our dermal fillers and determine whether you are a good candidate. We can also give you more instructions on preparing for your treatment, what you'll need to do after it's over, and how often you should schedule follow-up treatments for the best and longest-lasting results.
Results will vary per person. Please book your complimentary consultation so we can answer your specific questions about Juvederm and our expert team will provide a customized treatment plan. 
Frequently Asked Questions
The Restylane® Collection is another popular line of fillers that uses hyaluronic acid-based formulas to address cosmetic and aging-related concerns. Each filler is designed to address a particular area of the face to reverse aging or improve the appearance in the most natural way possible.
There's no social downtime after a treatment with one or more of these dermal fillers. However, you must follow some aftercare instructions to ensure you can achieve and maintain the best possible results. You'll need to avoid strenuous workouts for the first 24 hours and any activity that could increase your blood pressure. You'll also need to avoid hot environments that could increase your body temperature, including saunas, hot tubs, steam rooms, and hot showers.
We also advise patients to avoid touching the treatment area and avoid scheduling any type of professional skin care treatment that could put pressure on the area. You'll also need to temporarily avoid sleeping on your side or your stomach to prevent putting pressure on the injection sites to ensure the best post-treatment results.
Dermal filler results are only as good as the injector administering the product. When you undergo treatment at Dolce Vita Wellness Spa, you'll be treated by expert injectors who will take every measure to ensure not only that you achieve natural-looking results but also that you experience a safe treatment that helps you look and feel your best. Our injectors will use just enough product to help you reach your goals so that you never look like a different person.
The best candidates for dermal fillers are patients who are in good health, have no allergies to any of the ingredients in the fillers, have realistic expectations about their results, and are willing to commit to follow-up treatments to maintain those results long-term.
It's also important that patients are not nursing or pregnant and have healthy skin free of any infection at the planned treatment sites. We can give you more details about the treatment requirements and confirm your eligibility at an initial consultation.
Enhance Your Features, Reverse Aging, and Boost Your Confidence
Dermal fillers can radically reverse the aging process and help you improve your appearance by enhancing certain facial features so you can achieve the look you've always wanted but weren't born with. If you want more details about this collection and how we can customize a treatment plan to meet your aesthetic and aging-related needs, we can schedule an initial consultation to give you all the details.
become a dolce vita member