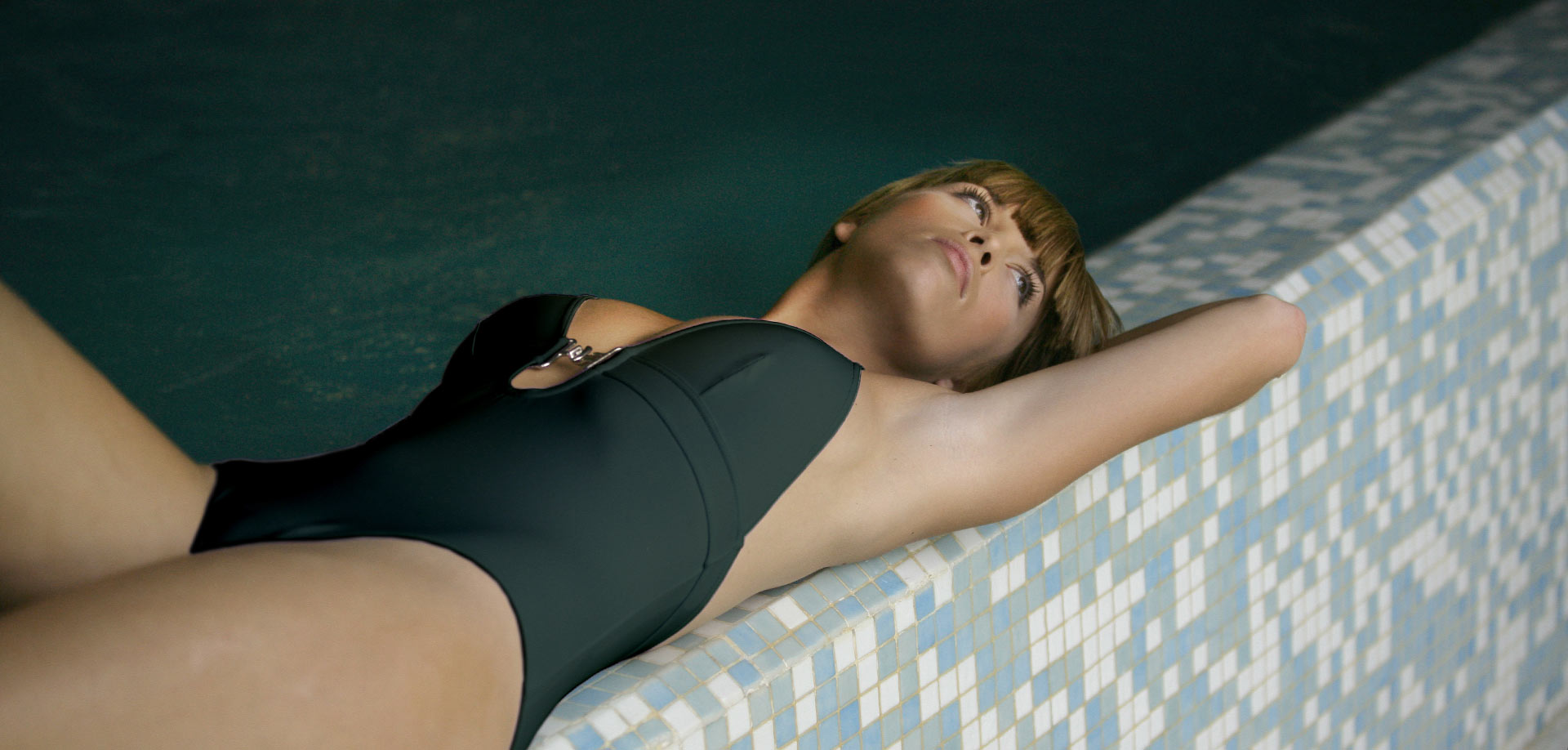 FAT REDUCTION
Coolsculpting in Reno, NV
Stubborn fat is called stubborn for a reason. It is often resistant to an exercise routine and a perfect diet and prevents you from looking and feeling your best. At Dolce Vita Medical Spa in Reno, NV, we have a solution for stubborn fat, and it's called CoolSculpting® Elite. This innovative body contouring device can target, destroy, and eliminate stubborn fat in the most common problem areas to contour your body and improve your confidence.
What Is CoolSculpting® Elite?
CoolSculpting® Elite offers all the benefits that everyone loves about traditional CoolSculpting® sessions with some added benefits. What differentiates it from traditional CoolSculpting® is that the Elite device has specialized handpieces that enable it to target two areas during a single treatment session. The device has two C-shaped applicators per machine to target two areas simultaneously so patients can reach their body sculpting goals twice as fast. It has seven different shaped and sized applicators designed for better fit and improved comfort.
What Are the Benefits?
CoolSculpting® Elite is a non-surgical body contouring treatment that's quick, comfortable, and effective. No surgical techniques are used during treatment, nor is there any discomfort. Patients won't have to plan around an extensive recovery, nor will they need anesthesia or have to miss work to undergo treatments. Other benefits include the following: There's no downtime Treatments are comfortable Results appear gradually in the weeks following treatment The device can target multiple body areas The treatment relies on a scientific process to deliver real results Patients can treat one or several body areas with stubborn fat It's safe and FDA-approved It can eliminate stubborn fat from virtually anywhere on the body
What Areas Can It Treat?
CoolSculpting® Elite can treat stubborn fat virtually anywhere on the body. The device is FDA-approved to eliminate stubborn fat from nine different areas, including the stubborn fat beneath the jawline and chin, the flanks, also known as love handles, abdomen, inner and outer thighs, upper arms, back, and the banana roll fat that forms beneath the buttocks.
What Should I Expect From a Treatment?
CoolSculpting® treatments typically take 35 to 75 minutes from start to finish. Your treatment time will ultimately depend on the size and number of areas you want to treat. Once we place the device in your desired treatment area, we'll activate the cooling technology, and you'll feel an intense cooling sensation. Eventually, your skin will feel numb as the device delivers uniform cooling temperatures to the stubborn fat. You won't have to worry about discomfort during the treatment process, nor will you need any pre-treatment numbing solution. Instead, you can read, work, watch TV, or relax as the device works to target your treatment area.
Is It Safe?
Not only is CoolSculpting® FDA-approved, but it's a completely safe treatment. At Dolce Vita Medical Spa, we are a CoolSculpting® master-certified practice. Our treatment specialists have undergone a master's training program and have been officially certified by CoolSculpting® to provide exceptional treatments to our patients. We take pride in offering the highest customer service standards and have been named the "Best Spa" in Reno for six years. Our specialists are skilled and completely dedicated to providing focused, patient-centered care to each patient to ensure a remarkable treatment experience.
How Many Treatments Will I Need?
We typically recommend that patients undergo at least two treatment sessions per treatment area. We can evaluate your problem areas during an initial consultation and recommend the best treatment plan. We also offer Dualsculpting, a customized treatment approach where we can use two CoolSculpting® devices during the treatment to target separate body areas simultaneously. This process significantly reduces treatment time and helps you reach your goals even faster.
What Kind of Results Can I Expect?
After completing your CoolSculpting® Elite treatment plan, you can expect to lose 20 to 25 percent of the fat cells in your treatment area. The best results are evident within the first few weeks following the initial treatment. You'll notice decreased fat volume as your body flushes the fat cells from the system, inches lost, increased confidence, and clothes that look and fit better.
How Long Will My Results Last?
After you undergo treatment and your body flushes the fat cells from your system, you can expect permanent results. CoolSculpting® Elite treatments will destroy stubborn fat cells, reducing fat volume in your treatment areas, but they won't destroy every fat cell. If you end up gaining any weight after your treatment, the remaining fat cells may expand, negatively impacting your results. You can avoid this by living a healthy lifestyle, eating the right foods, and getting enough exercise daily.
Am I a Good Candidate?
The best candidates for CoolSculpting® Elite are patients with stubborn fat that remains unresponsive to a healthy lifestyle, including regular exercise and a healthy diet. This body contouring treatment is not a weight loss treatment but is designed to help patients at or near their goal weight target and eliminate that stubborn fat that's preventing them from looking and feeling the best. If you're unsure whether this treatment is right for you, we can confirm your eligibility during your initial consultation.
CoolSculpting® Elite is FDA-approved to eliminate stubborn fat to help men and women reach their ideal physiques. The device has advanced technology that uses controlled cooling methods to target, break down, and destroy stubborn fat cells. Fat cells can only withstand a certain temperature, and the device is so effective because it freezes them, which causes cell death.
After the treatment, the body responds by naturally processing and eliminating the destroyed fat cells through the lymphatic system, significantly decreasing the total fat volume in the treatment area. Once the body eliminates these fat cells, they can't grow back, resulting in permanent fat reduction.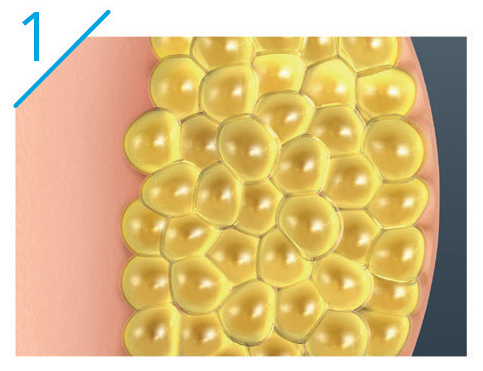 Many of us having stubborn fat despite diet and exercise.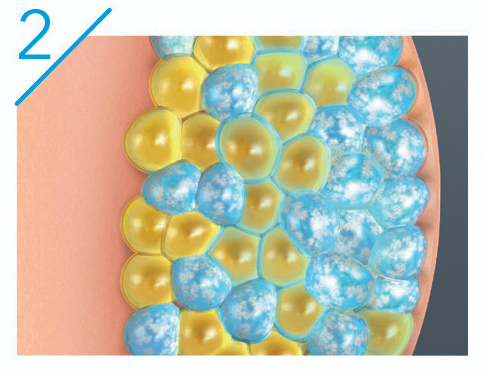 CoolSculpting® technology uses controlled cooling to target and kill only these fat cells.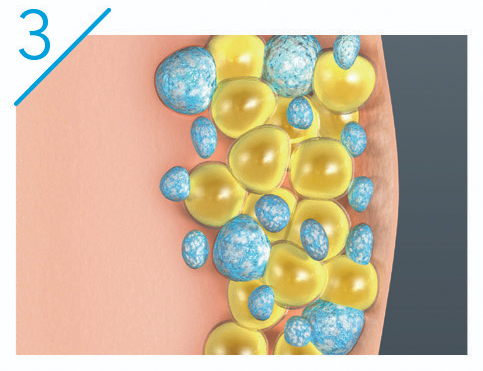 In the weeks to follow, your body naturally processes the fat and eliminates these dead cells.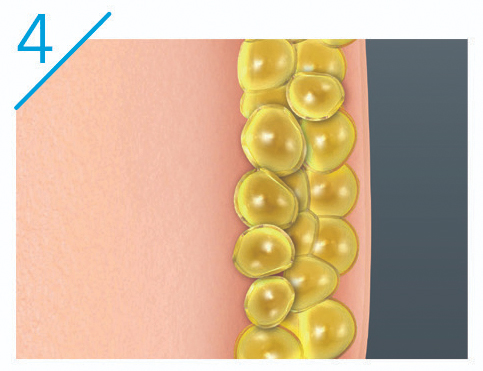 CoolSculpting procedure results are longterm, as treated fat cells are gone for good.
become a dolce vita member