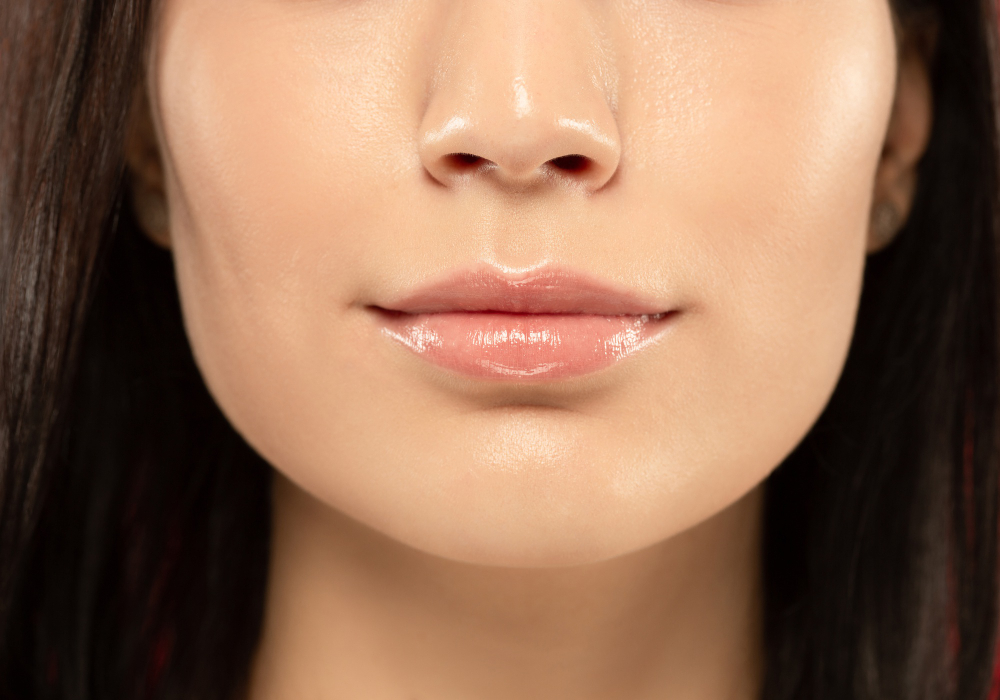 INJECTABLES
THE RHA COLLECTION
At Dolce Vita Wellness Spa in Reno, NV, we offer a variety of dermal fillers, including the popular RHA® Collection. These fillers are unique because they can treat volume loss and dynamic wrinkles during a single treatment. Each filler in the RHA® Collection can naturally enhance the appearance, reverse aging, and deliver long-lasting results. Patients interested in one or more of these fillers can schedule an initial consultation to learn more about each and confirm their treatment eligibility.
We're all for the smiles and laughter that cause your lines, but we're here to help relieve the less welcome side effects. From forehead creases to crow's feet, we can smooth your skin with personalized treatment for a rejuvenated, youthful complexion – and natural confidence.
Put your best face forward! Our expert cosmetic team gently and naturally shape the face for a more youthful, lifted look – no invasive surgery or downtime required. Correct asymmetry without changing the character of the face. Restore the contours of your brows, nose, cheeks and jawline for your most impressive first impression.
Juvederm fillers lift and restore the facial features that can start to lose elasticity and volume over time. Target problem areas to transform your appearance to reveal a rejuvenated and more youthful you!
Whether they are adorned with a beautiful red or a beautiful bare, your lips tell a story. Enhance their shape and volume with a quick, non-invasive filler treatment for a naturally plumped pout. Click here to learn more about
What Is the RHA® Collection?
The RHA® Collection is a line of dermal fillers that can restore natural volume to the face and treat dynamic wrinkles. There are four fillers in this collection: RHA Redensity™, RHA® 2, RHA® 3, and RHA® 4. Each of these dermal fillers is made with a gel formula that can restore natural-looking volume to different areas of the face and will preserve the integrity of the overall appearance.
What Are the Benefits of Using RHA® Collection Dermal Fillers?
Patients who want to smooth facial lines and folds and fill hollow areas can benefit from treatment with one of the fillers from the RHA® Collection. Some of the benefits of these injectables include the following:
Patients will notice immediate and natural-looking results post-treatment

The fillers are made with the longest hyaluronic acid chains available

Each filler is designed to stay exactly where it's injected

Fillers promote mobility post-treatment and natural-looking results

There's no social downtime

Results last over a year post-treatment

The treatment process is minimally invasive and completely non-surgical

Treatments are virtually painless
Results will vary per person. Please book your complimentary consultation so we can answer your specific questions about Juvederm and our expert team will provide a customized treatment plan. 
Frequently Asked Questions
The Restylane® Collection is another popular line of fillers that uses hyaluronic acid-based formulas to address cosmetic and aging-related concerns. Each filler is designed to address a particular area of the face to reverse aging or improve the appearance in the most natural way possible.
Experience the Benefits of RHA® Collection Fillers
If you want to learn more about this unique line of dermal fillers, we can give you more details at your pre-treatment consultation. These fillers can naturally smooth away expression lines, treat volume loss, and reverse the other signs of aging so you can enjoy younger-looking skin and a refreshed appearance long-term.
become a dolce vita member