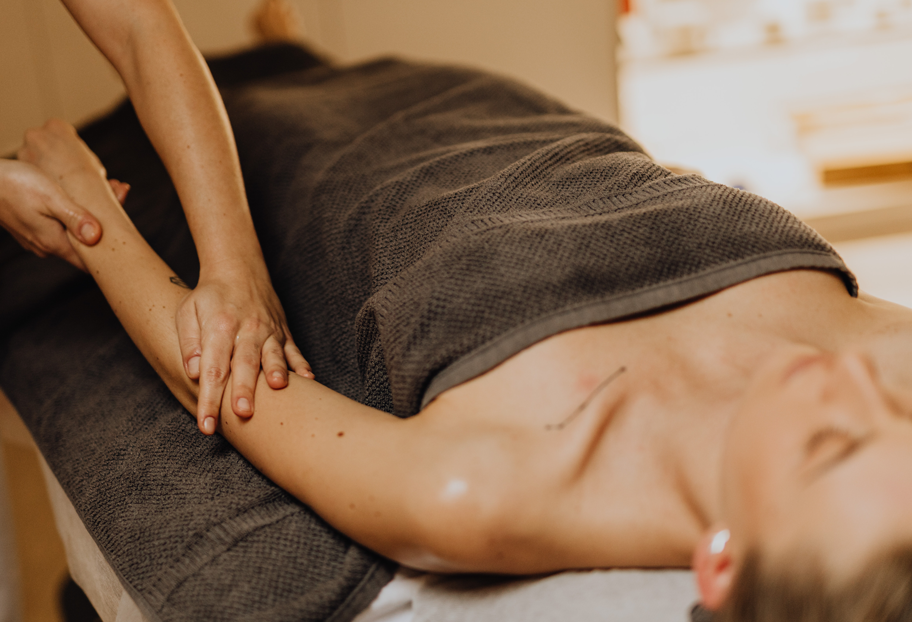 Sports Recovery Massage at Dolce Vita Wellness Spa
When it comes to athletic exertion, no matter the sport or activity, the body can be affected to its core. Sports recovery massage is essential in keeping those aches and pains at a minimum. Therapists at Dolce Vita Wellness Spa are able to pinpoint specific areas in the body and help decrease muscle pain while improving flexibility, range of motion and effective movement.
Athletes benefit from tailored massage styles including Swedish, compression, stretching, deep tissue, trigger points and percussion methods. The benefits from sports recovery massage are many, but key performance is enhanced by increased blood flow, elimination of lactic acid buildup, decreased recovery time between workouts, and lessened chance of injury.
Post-workout massage can also help with folks who enjoy their time at the gym or exercising at home, outdoors or wherever inspires activities that promote health. Incorporating massage after a workout feels great and it also helps alleviate soreness with a boost to circulation, reduced pain and inflammation, and increased flexibility.
Whether you're a pro athlete looking for reprieve or enjoy the occasional spin class, Dolce Vita Wellness Spa has some great treatments that your body will thank you for booking:
The Essential soothes stress and targets troubled muscles with a full-body signature Swedish-style massage for 50-, 80- and 105-minute sessions.
For the Good Under Pressure benefits the body with deep reaching and spasm-soothing massage that pinpoints pain and shows stress who's boss with 50-, 80- and 105-minute sessions.
Cannabliss is for the Master of Mellow elevating to a new level of lax with a CBD-infused massage. This is all-over mind and body calming in 50-, 80- and 105-minute sessions.
The sacred Hawaiian ritual, known as Lomi Lomi massage, provides energy flow and body connectivity. Luxurious virgin coconut oil and a unique blend of dilo, macadamia and sikeci oils provide incredible nourishment as long, continuous, flowing strokes of the forearms ease muscle tension and balance heart, mind, body and soul during 50- and 80-minute sessions.
Ease tension, and shake off soreness from that hardcore workout with a reinvigorating massage. Your body works hard to keep up with your busy schedule and added pressure to perform well can wreak havoc on your muscles and mental health. A regular, relaxing massage can improve circulation and sleep, relieve tension headaches, and help you rise above the stress. Visit Dolce Vita Wellness Spa and heal from all those sports-related aches and pains.