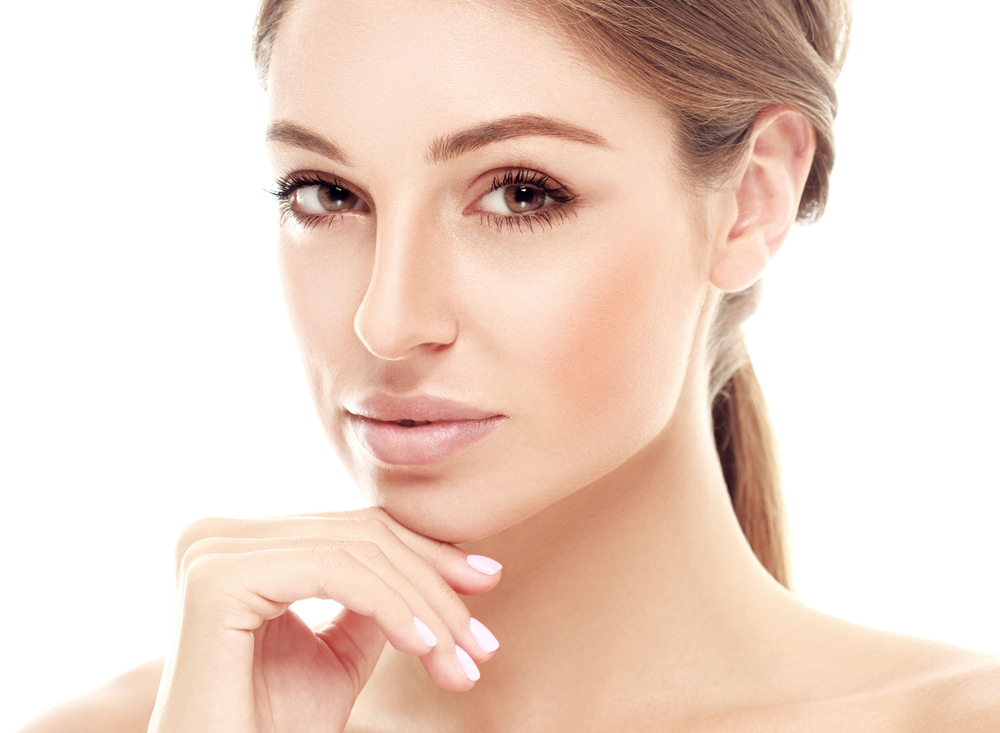 INJECTABLES
Restylane® in Reno, NV
Sometimes, making subtle enhancements to your appearance doesn't require surgical interventions. Non-surgical options like fillers can offer a refreshed look with minimal downtime. Restylane®, a trusted injectable, fits into this category perfectly, providing a solution for those seeking to refine their facial contours or smooth out lines. At Dolce Vita Medical Spa, we understand the desire for effective treatments that align with a busy lifestyle. Serving Reno, NV, we offer a suite of injectables, including Restylane, to support your skin's transformation with scientifically backed methods and a focus on achieving noticeable results.
We're all for the smiles and laughter that cause your lines, but we're here to help relieve the less welcome side effects. From forehead creases to crow's feet, we can smooth your skin with personalized treatment for a rejuvenated, youthful complexion – and natural confidence.
Put your best face forward! Our expert cosmetic team gently and naturally shape the face for a more youthful, lifted look – no invasive surgery or downtime required. Restore the contours of your brows, nose, cheeks and jawline for your most impressive first impression.
Botox can help prevent wrinkles and fine line because of the relaxing effect it has on the muscles that can crease the skin. Prevent fine wrinkles from deepening or proactively treat areas most prone to signs of aging.
Results will vary per person. Please book your complimentary consultation for Restylane in Reno so we can answer your specific questions and provide a customized treatment plan. 
Restylane is a dermal filler that's been synthesized to mimic the body's natural hyaluronic acid, providing support and structure to the skin. It's specifically crafted to address facial lines and enhance volume where it's needed most. The versatility of Restylane allows for its application across various facial areas for tailored aesthetic improvements.
How Does Restylane Work?
When Restylane is injected, it acts by restoring the volume that diminishes in our skin as we age. This gel-like dermal filler can support wrinkles and facial folds, helping them to fill out and become smoother. It can also help to sculpt certain areas, in some cases mimicking the underlying bone structure to provide more shape. Its integration with existing facial tissues promotes a natural-looking rejuvenation for those looking to refresh their appearance without invasive procedures.
What Areas Can Restylane Treat? 
Facial Wrinkles and Folds:

By integrating into the skin's layers, Restylane effectively smooths out these common signs of aging, reducing the depth of nasolabial folds for a more youthful appearance.

Lips:

Restylane lip fillers offer the dual benefit of enhancing lip volume and defining the shape, providing a natural-looking plumpness.

Cheeks:

Cheek fillers can help restore the youthful volume to the cheeks, lifting and defining the facial contour.

Dorsal Hand:

Restylane can also rejuvenate the back of the hands, diminishing the appearance of veins and tendons due to volume loss.

Perioral Wrinkles:

This filler addresses the fine lines that can appear around the mouth, smoothing them away for a refreshed look.

Chin:

By enhancing the chin's definition, Restylane can create a more balanced facial profile and strengthen the jawline appearance.
Products in the Restylane Collection
Restylane
The original formula within the collection, Restylane offers a solution for enhancing the lips and smoothing smile lines. It is designed to deliver results that maintain the balance between volume addition and natural expression.
Restylane Lyft
Restylane Lyft provides a noticeable lift and volume boost wherever it is injected. As a cheek filler, it's adept at restoring a more youthful contour to the face, and it can also rejuvenate the backs of the hands.
Restylane Silk
For a finer touch, Restylane Silk's smoother formulation is optimal for the lips and the delicate lines around them. This lip filler is known for providing precise shape and a naturally soft feel to the lips.
Restylane Kysse
Incorporating XpresHAn Technology™, Restylane Kysse is engineered for flexibility and movement, making it perfect for treating the lips. This Restylane lip filler blends durability with a natural look and feel, complementing the lips' dynamic nature.
Restylane Refyne
Restylane Refyne uses the same unique cross-linking technology to help the filler to move with your facial expressions, targeting smile and laugh lines. This Restylane filler is favored for its ability to deliver a subtle transformation that doesn't sacrifice natural movement.
Restylane Defyne
Specially formulated for deeper laugh lines and chin augmentation, Restylane Defyne addresses more pronounced creases and can be used for shaping the chin, especially in cases of chin retrusion or for those wishing to soften the appearance of a double chin. This dermal filler offers both resilience and adaptability in facial reshaping.
Restylane Contour
Restylane Contour also employs XpresHAn Technology™ to ensure that cheek definition is enhanced while maintaining flexibility and movement. It's crafted to harmonize with the skin's natural contours for a graceful elevation of the cheeks.
Some FAQs About Restylane Filler
How Long Does Restylane Last?
The longevity of the filler results can vary, but Restylane can typically maintain its effect for 6-18 months. The duration depends on the product used, the area treated, and the individual's metabolism.
How Many Areas Can Be Treated at Once?
Multiple areas can be addressed in a single session with Restylane. The decision on how many areas to treat will depend on the individual's goals and the professional assessment of what is appropriate for these aims.
What Is the Pre-Treatment and Post-Treatment Care for Restylane?
Before treatment, avoiding certain medications and supplements that can increase bruising and bleeding is advisable. Post-treatment care generally includes avoiding excessive heat and sun until any redness or swelling subsides and following any specific instructions given by the provider.
Do Restylane Injections Hurt?
While there may be some discomfort during the injection most people don't feel much pain beyond a quick pinch. Restylane products often incorporate a numbing agent within the product itself, or a topical anesthetic may be applied beforehand to help minimize any pain.
Results will vary per person. Please book your complimentary consultation for Restylane in Reno so we can answer your specific questions and provide a customized treatment plan. 
Improve Your Facial Contours and Wrinkles With Restylane
At Dolce Vita Medical Spa, we offer science-based skin transformations focusing on those that have the least downtime. Restylane treatments provide a non-surgical option to enhance your natural beauty and address various aesthetic concerns. If you are considering enhancing your appearance with Restylane, we invite you to learn more about us and discover how we can assist in achieving your goals. 
For more information or to schedule a consultation, please feel free to contact us or call us directly at (775) 772-0032.
become a dolce vita member